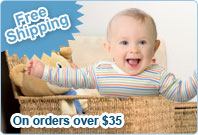 Popular Categories
Maternity T-Shirt & Sizing Information
About Our Shirts...
TummyWear maternity t-shirts are made in America to extremely high quality standards. We believe they are the best value on the market today.
Each shirt is made of 6.2 oz, 100% cotton for maximum comfort and quality.
Seams are double stitched for maximum durability.
Quality of workmanship and consistency of size and color is guaranteed.
Our designs were created by us with the help of local artists and friends.
All of our shirt designs are professionally screen printed.
Each shirt is checked for quality before it is shipped.
Your satisfaction is guaranteed.
Shirt Sizing...
You can only be comfortable in a shirt that fits and we believe that you deserve to be comfortable during your pregnancy.
We offer five sizes (S-2XL) to ensure that you get the best fit possible for your individual pregnancy.
Our shirts are true maternity t-shirts and are tailored to fit the expecting "tummy".
You can order the size that you would normally wear...unless, of course, you're expecting multiples. In which case, we recommend that you increase your normal shirt size by one size.
They are wider across the tummy and are longer in the front so the shirt hangs consistently in the front and the back.